The Pinnacle 2018
We collaborated with The Gaming Stadium and Vancouver Street Battle to launch The Pinnacle 2018, the biggest local esports tournament in BC. The event drew professional gamers from Alberta & Washington to compete for a prize pool of $10,000.
THE CHALLENGE
Create the biggest local esports event in B.C. history by building awareness and hype to get gamers & spectators pre-registered for The Pinnacle.
1. The Audience
It's important to remember that esports is the banner, similar to how the Winter Olympics are a banner. The individual games are events. How you attract a figure skater and people that want to watch figure skating is fundamentally different from how you attract a hockey player and a hockey fan. Some of the games included Super Smash Brothers Ultimate, Street Fighter V, Hearthstone, FIFA 2019, and NHL 2019.
The Pinnacle, once we identified each audience per game, we created tailored campaigns based on the different interests of each audience.
2. Campaign
Facebook & Instagram Ads
When you're working with a discerning audience likes gamers, the nuances of communication matter. With ongoing A/B testing we were able to build significant buzz through social sharing and tagging.
Prize giveaways and a tiered system of pricing was created and launched to incentivize community engagement outside of our primary ad set.
Online registrations were captured by Vancouver Street Battle through the tournament organizing platform Smash.gg.
See the event page here: https://smash.gg/tournament/the-pinnacle-2018/details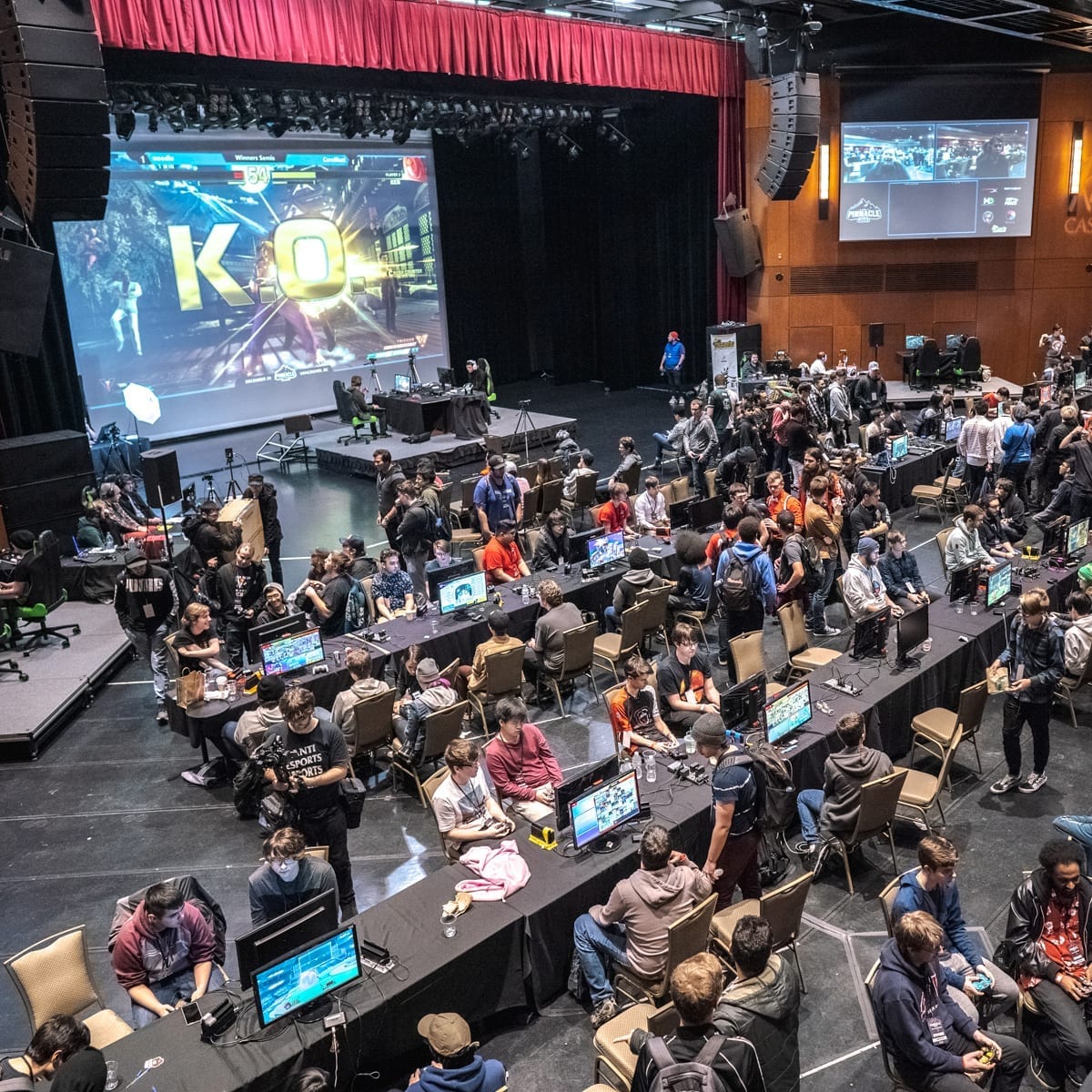 3. Results
Entire campaign achieved ROI in the first 24 hours and received 39% more online registrations
Between 12 ads, 6 audiences and multiple rounds of A/B testing, we were able to encourage very strong engagement. With high engagement levels, we managed to bring the total CPM (cost per thousand impressions) down to $4.38, significantly lower than current Facebook benchmarks. The lower the CPM, the more people we can reach within our budget so this low cost allowed our ads to be seen by a larger audience.
The campaign hit just shy of 500,000 impressions with 1,298 unique clicks on the ads for a total cost of $2,186.52, well below budget. 
In 2017, online registrations for The Pinnacle (previously known as the Vancouver Battle Royale) were 353 players & spectators.
In 2018, we were able to increase the number of online registrations by 39% to 492. Total event attendance including offline registrations came in at 580 people.
After an electric two days at The Pinnacle, community support for The Gaming Stadium has flourished, as they prepare to launch their first location in April 2019.