Unclogging The Sales Funnel: Why Understanding Your Audience Is Key to Successful Digital Marketing
Tap 2 Drain's Targeted Ads Strategy Builds Online Presence + Attracts New Customer
Tap 2 Drain Plumbing wanted to attract new customers within the highly competitive plumbing industry. Recognizing that they needed support with their online marketing efforts, they turned to Blue Meta to develop and execute a digital strategy targeting audiences who were searching for plumbing services online.
About Tap 2 Drain Plumbing
Tap 2 Drain Plumbing was started in June 2007 by Jen and Steve Koehler, who recognized that both home and business customers were looking for trusted, reliable plumbers. They set their business apart by having fully stocked trucks and expert equipment; offering solid warranties; and providing their techs with on-going training and support. Serving Mission, Surrey, Chilliwack, Abbotsford, Maple Ridge and Langley, all of Tap 2 Drain's plumbers are trained, licensed and certified.
1. Challenge
Tap 2 Drain Plumbing needed an updated digital strategy to build awareness and attract new customers within the highly competitive plumbing industry. Having recently worked with a vendor that was not producing the results they were hoping for, they began searching for a new vendor that would listen to their needs, explain what was required and why as well as be there to support them through every step of the process.
"We didn't understand what we could do with marketing to get a better share of the plumbing market in Vancouver," said Charles Thurlow, Business Manager at Tap 2 Drain. "We needed to work with a team whom we could trust, who knew what they were doing, could explain the reports we were receiving and were willing to provide answers to all of the questions we had."
2. Strategy
First things first. We completed an assessment of Tap 2 Drain's current marketing efforts, including their website and digital marketing initiatives to date. Then Blue Meta performed an industry analysis to better understand the plumbing industry as a whole. We needed to know who the key competitors were, what type of marketing presence they had and how Tap 2 Drain could differentiate their business in the minds of potential customers.
3. Execution
Once the foundational pieces were in place, we then proposed that Tap 2 Drain engage in a digital marketing strategy that included SEO, Google Search ads and Facebook and Instagram social media ads. 
We also recommended that they make updates to their website content which would further strengthen their marketing reach. By improving their site's content architecture, Tap 2 Drain was able to position themselves more favourably in the market. As a result of this, they were then seen as being knowledgeable in more areas, rather than just unclogging a toilet or changing a sink faucet.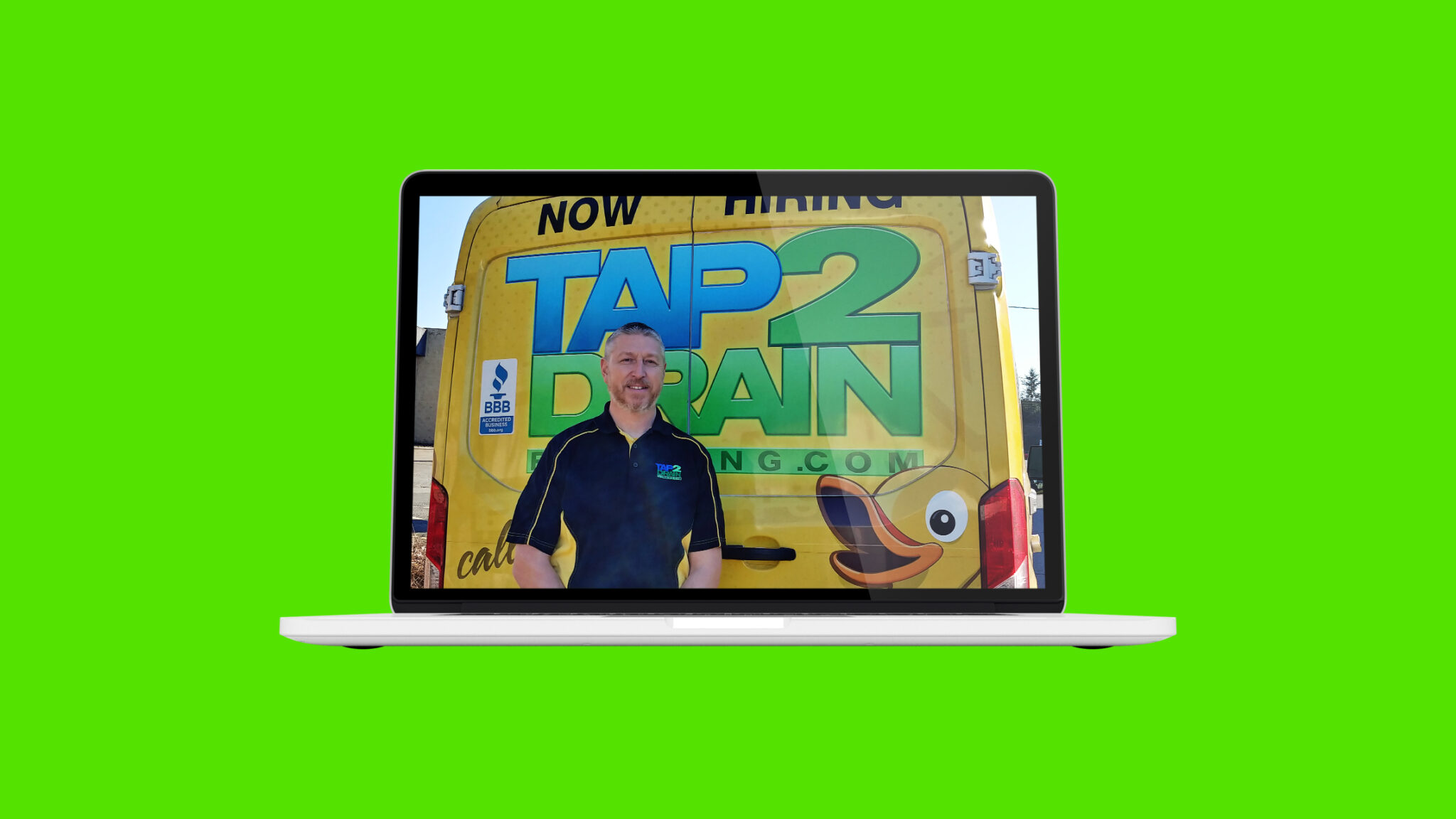 4. Results

Campaign results have been extremely positive, both in terms of revenue and the number of new customers choosing to hire Tap 2 Drain Plumbing for their business and home plumbing needs. The company also continues to see new client growth through their strengthened digital marketing efforts.
Equally as important is the fact that they now have a digital marketing plan and calendar in place that continuously lays out the marketing tactics and content for the upcoming six months. This much needed change was a welcome addition for the Tap 2 Drain team, who previously had just a two-day plan in place. 
As a result of Blue Meta's strategic and measured approach, Tap 2 Drain's revenue almost doubled after the first two months of working with us.
11.3x ROAS.
2 x revenue in first 3 months.
80% decrease costs per lead.
458% increase in digital lead volumes.
39% decrease in media costs.
"Prior to working with Blue Meta, our digital marketing efforts were chaotic. In spite of the reporting, we would still end up relying on numbers that we didn't know how to interpret or apply. Working with Blue Meta has reduced our stress and our numbers are going up." 

Charles Thurlow, Business Manager, Tap 2 Drain